Over the last couple of weeks the woodwork room has become a kind of creativity-hive. The children who took part in the after school activity have all made their own individual designs. So we got … a Roman town, phone stands, a cat house, some more houses for little brothers and sisters, swords, snakes, boxrings, and flintstone cars. Examples: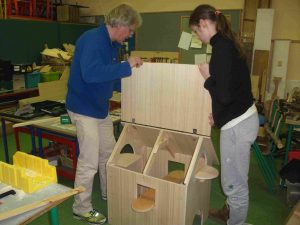 The first results from the after school woodwork are already brought home. A few families are owners of a brand new marble track by now.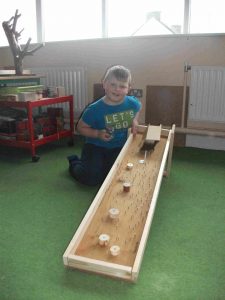 And the first house is also ready. It was not easy to fit it into the car but at the end it worked out o.k. – it will be the new home of Samara's dog. Enjoy!